All-on-Four Dental Implants
Restoring Smiles at Olde Naples Periodontics
Dr. Gay and her dedicated team bring cutting-edge dental solutions, including the transformative All-on-Four Dental Implants treatment. If you're seeking a comprehensive tooth replacement solution that provides a natural-looking smile and enhances your quality of life, you're in the right place.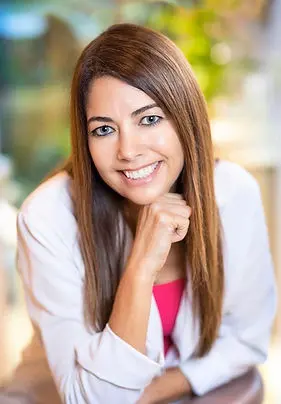 What is an All-on-Four Dental Implant treatment?
All-on-Four Dental Implants is a revolutionary treatment designed to restore your smile and oral function, even if you're missing an entire arch of teeth. This innovative technique strategically places four or more dental implants in the jawbone, which are stable anchors for a customized prosthetic arch. The result? A beautiful, permanent set of teeth that look, feel, and function like your natural ones.
Benefits of All-on-Four Dental Implants:
Immediate Results

: Unlike traditional implant procedures, All-on-Four offers same-day results. You can walk out of our Naples office with a fully functional and aesthetically pleasing smile on the day of the procedure.

Enhanced Aesthetics

: Our customized prosthetic arches are designed to match your facial features and skin tone, providing you with a naturally appealing smile.

Improved Oral Function

: Say goodbye to dietary restrictions and speech difficulties. All-on-Four implants allow you to enjoy your favorite foods and speak confidently without worrying about slipping dentures.

Bone Health

: The implants stimulate bone growth by integrating with your jawbone, preventing bone loss and maintaining your facial structure.

Boosted Confidence

: Regain your self-confidence and quality of life by having a stable, beautiful smile that you'll be proud to show
The All on Four or All on X Process:
Consultation

: Schedule an initial consultation with Dr. Gay at Olde Naples Periodontics. Your oral health will be assessed during this visit, and treatment options will be discussed.

Treatment Plan

: A personalized treatment plan will be created based on your needs. This plan outlines the number of appointments required and the anticipated timeline.

Implant Placement

: On the day of the procedure, four strategically positioned implants will be surgically placed in your jawbone. These implants act as sturdy foundations for your new teeth.

Temporary Arch

: You'll receive a temporary prosthetic arch to wear while your implants integrate with the bone, typically over a few months.

Final Restoration

: Once the implants have fully fused with your jawbone, your final custom-made arch will be securely attached. You'll leave our office with a stunning, permanent smile.
Why Choosing Dr. Gay for All On Four Treatment?
Expertise Matters

: Trust your smile to a skilled professional like Dr. Gay, who specializing in periodontics and implant dentistry.

Personalized Care

: At Olde Naples Periodontics, we tailor your treatment to match your unique needs and goals, ensuring the best possible outcome.
Post-Treatment Care

: Proper oral hygiene and regular dental visits are essential to maintain the longevity of your All-on-Four Dental Implants.
Comfortable Environment

: Our Naples office provides a welcoming and comfortable atmosphere to make your dental experience as pleasant as possible.
Schedule Today An Appointment.
Ready to take the first step toward a confident smile and improved quality of life? Contact Olde Naples Periodontics today at (239) 261-1401 or visit us at 1132 Goodlette Frank Rd N, Naples, Florida 34102. Dr. Gay and our team are here to guide you through your All-on-Four Dental Implants journey.
Elevate Your Smile with Excellence at Olde Naples Periodontics:
Experience the pinnacle of dental care under the expert guidance of Dr. Gay at Olde Naples Periodontics. Our cutting-edge treatments, personalized approach, and warm environment ensure your journey to optimal oral health is one of comfort and confidence. Join us today at "1132 Goodlette Frank Rd N, Naples, Florida 34102" or call (239) 261-1401 to embark on a path towards a brighter, healthier smile.