Effective Pericoronitis Treatment for Lasting Oral Health
Dr. Gay and her dedicated team are committed to comprehensive dental care. Today, we're shedding light on Pericoronitis treatment, a crucial solution for managing and preventing infection and discomfort around partially erupted wisdom teeth.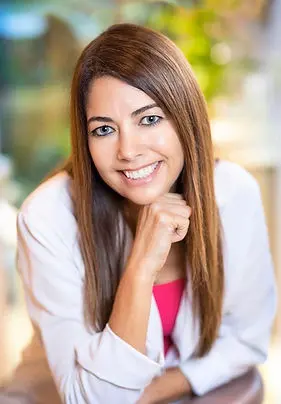 Pericoronitis is an inflammatory condition commonly affecting partially erupted wisdom teeth. It occurs when bacteria and food particles get trapped beneath the gum flap covering these teeth, causing infection, swelling, bad breath, pus, pain, and discomfort. This condition can range from mild to severe. If left untreated, it could become dangerous to your overall health.
Benefits of Pericoronitis Treatment:
Effectively managing Pericoronitis encompasses a range of benefits crucial for your oral health. By prioritizing infection control, the spread of infection to adjacent tissues is prevented.
Addressing the underlying infection also relieves the pain and discomfort associated with the condition. Beyond pain relief, proper treatment contributes to overall gum health by averting gum inflammation. This, in turn, supports your broader oral well-being and prevents potential complications. Ultimately, by treating Periocornitis, you ensure not only your oral comfort but your overall comfort and well-being.
Contact Olde Naples Periodontics
For comprehensive periodontic care and specialized treatment for Pericoronitis, reach out to Olde Naples Periodontics by calling (239) 261-1401 or visiting our location at 1132 Goodlette Frank Rd N, Naples, Florida 34102. Let Dr. Denise C. Gay and our dedicated team be your partners in achieving optimal oral health.
Trust Olde Naples Periodontics for effective Pericoronitis treatment. Under the skilled guidance of Dr. Gay, rest assured of a secure and comfortable treatment journey. Connect with us today to address Pericoronitis and uphold your oral well-being, ensuring a smile that's healthier and more comfortable.
Elevate Your Smile with Excellence at Olde Naples Periodontics:
Experience the pinnacle of dental care under the expert guidance of Dr. Gay at Olde Naples Periodontics. Our cutting-edge treatments, personalized approach, and warm environment ensure your journey to optimal oral health is one of comfort and confidence. Join us today at "1132 Goodlette Frank Rd N, Naples, Florida 34102" or call (239) 261-1401 to embark on a path towards a brighter, healthier smile.