Restore Your Smile's Foundation with Expert Bone Grafting
Olde Naples Periodontics, led by the expertise of Dr. Gay. We're dedicated to providing exceptional dental care, and we're introducing you to Bone Grafting, a transformative treatment that rebuilds and strengthens the foundation of your smile.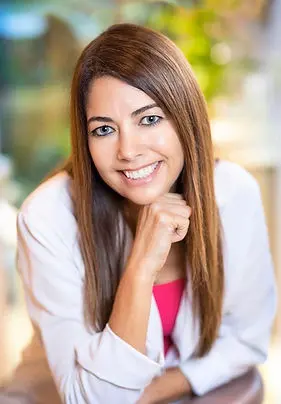 Bone Grafting is an advanced dental procedure designed to restore lost bone structure in your jaw. This treatment is crucial for patients with bone deterioration caused by tooth loss, periodontal disease, or other factors. By adding grafting material to the jaw, Bone Grafting supports the placement of dental implants and enhances overall oral health.
Benefits of Bone Grafting:
Implant Support: Bone Grafting creates a solid foundation for dental implants, ensuring their stability and success.

Facial Structure Preservation: This treatment prevents the collapse of facial features often associated with bone loss, maintaining a youthful appearance.

Improved Chewing Function: Restored bone density allows for efficient chewing and better digestion.

Natural-Looking Smile: Bone Grafting supports the integration of implants for a natural and seamless smile.

Prevent Further Bone Loss: By rebuilding the bone structure, this treatment prevents additional bone deterioration.
The Bone Grafting Process with Dr. Gay:
Selecting Dr. Gay at Olde Naples Periodontics for your bone grafting procedure is a decision rooted in expertise, compassion and a commitment to your overall well-being. As a seasoned Periodontist, Dr. Gay brings knowledge and hands-on experience to every bone grafting case, ensuring that your journey toward optimal oral health is guided by the best care possible.
Comprehensive Assessment: Your bone grafting journey begins with a thorough oral health assessment. Dr. Gay evaluates the condition of your jawbone and discusses your specific goals to determine the most appropriate course of action.

Customized Treatment Plan: Dr. Gay designs a personalized treatment plan that aligns with your needs. This plan outlines the grafting materials, the procedure timeline, and what you can expect throughout the process.

Grafting Procedure: During the procedure, Dr. Gay skillfully places grafting materials in the targeted area of the jawbone. These materials serve as a scaffold, encouraging your body to regenerate new bone tissue over time.

Healing and Integration: Following the bone grafting procedure, your body gradually integrates the grafting materials, leading to the development of new, healthy bone tissue. Throughout this healing process, Dr. Gay and her team provide the support and guidance you need for a smooth recovery.

Restored Oral Health: You'll experience improved jawbone density and structure as your body completes the bone regeneration. This not only creates a strong foundation for dental implants or other restorative procedures but also enhances the aesthetics and functionality of your smile.
Elevate Your Smile with Excellence at Olde Naples Periodontics:
Experience the pinnacle of dental care under the expert guidance of Dr. Gay at Olde Naples Periodontics. Our cutting-edge treatments, personalized approach, and warm environment ensure your journey to optimal oral health is one of comfort and confidence. Join us today at "1132 Goodlette Frank Rd N, Naples, Florida 34102" or call (239) 261-1401 to embark on a path towards a brighter, healthier smile.