Fill out the form below to refer a patient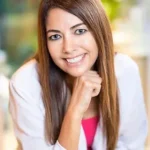 Denise C. Gay, D.D.S., M.D.S.
Welcome to Old Naples Periodontics and Implant Dentistry! Meet Dr. Denise C. Gay and her team, dedicated to top-notch periodontal and implant dentistry in Naples. Experience personalized care for a radiant, healthy smile. Contact us below to schedule your consultation.
Monday – Thursday: 8 am – 5 pm
Friday 9 am – 12 pm
If you would like to refer someone, please fill out the contact form below.
Denise C. Gay DDS, MDS – Olde Naples Perdiodontics
Copyright © 2023 OLDE NAPLES | All Rights Reserved | Website designed by Geek Dental Marketing.