Metal-Free Dental Implants (Zirconia)
Enhance Your Smile with Metal-Free Dental Implants (Zirconia)
Under the guidance of Dr. Gay, our team is delighted to introduce you to the innovative world of Metal-Free Dental Implants featuring Zirconia. Experience a transformative dental solution that combines aesthetics, durability, and optimal oral health.
What are Metal-Free Dental Implants (Zirconia)?
Embrace the future of tooth replacement with Metal-Free Dental Implants crafted from zirconia, a biocompatible and strong ceramic material. Unlike traditional titanium implants, Zirconia implants seamlessly blend with your natural teeth, providing a discreet and functional solution for missing teeth.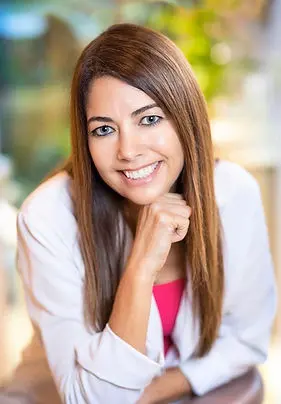 Benefits of Metal-Free Dental Implants (Zirconia) by Your Naples Periodontist!
Natural Aesthetics: Zirconia implants closely mimic the appearance of natural teeth, ensuring seamless integration with your smile.
Biocompatibility: Zirconia is non-allergenic and biocompatible, reducing the risk of complications or adverse reactions.
Strength and Durability: Zirconia implants are known for their exceptional strength and fracture resistance, providing a long-lasting tooth replacement solution.
Gingival Health: The material's white color helps prevent the potential grayish appearance that can occur with traditional metal implants, supporting gum health and a natural-looking smile.
Minimized Thermal Conductivity: Zirconia's low thermal conductivity ensures a comfortable sensation when consuming hot or cold foods.
The Metal-Free (Zirconia) Dental Implant Process at Olde Naples Periodontics:
Consultation: Begin your journey with a consultation with Dr. Gay at Olde Naples Periodontics. Your oral health will be assessed, and treatment options, including Metal-Free Dental Implants, will be discussed.

Treatment Planning: Dr. Gay, your Periodontist in Naples, FL, will create a personalized treatment plan tailored to your dental needs and cosmetic goals.

Implant Placement: During the procedure, the Zirconia implants will be precisely placed in your jawbone.

Healing Period: Allow time for the implants to integrate with the bone. A temporary prosthetic may be provided for your comfort.

Final Restoration: Once the integration is complete, your custom-made Zirconia crown will be affixed to the implant, providing a beautifully functional tooth replacement.
Important Considerations:
Experience specialized expertise by placing your smile in the hands of Dr. Gay, a proficient periodontist renowned in Naples, FL, for her dedication to Metal-Free (Zirconia) Dental Implants. With a personalized approach at the core of our practice, our team meticulously customizes treatments to align with your individual requirements, guaranteeing outcomes that exceed expectations and foster patient contentment. Upholding the significance of oral care, we emphasize the pivotal role of proper hygiene maintenance and regular check-ups in nurturing the enduring success of your Metal-Free Dental Implants at Olde Naples Periodontics. In addition, to enhance patient comfort, our Naples Periodontist office is thoughtfully designed to establish a serene and soothing ambiance, ensuring that your dental journey remains free from stress and unease.
Schedule an Appointment Today!
Ready to explore the advantages of Metal-Free Dental Implants (Zirconia)? Contact Olde Naples Periodontics at (239) 261-1401 or visit us at 1132 Goodlette Frank Rd N, Naples, Florida 34102. Dr. Gay and our team are here to guide you through the journey to a more beautiful smile.
Elevate Your Smile with Excellence at Olde Naples Periodontics:
Experience the pinnacle of dental care under the expert guidance of Dr. Gay at Olde Naples Periodontics. Our cutting-edge treatments, personalized approach, and warm environment ensure your journey to optimal oral health is one of comfort and confidence. Join us today at "1132 Goodlette Frank Rd N, Naples, Florida 34102" or call (239) 261-1401 to embark on a path towards a brighter, healthier smile.