A Tooth Extraction is a fundamental dental procedure that entails carefully removing a tooth from its socket within the jawbone. At Olde Naples Periodontics, under the skilled guidance of Dr. Gay, this procedure transcends a mere dental necessity to become a paramount step towards preserving your overall oral health.
On this page, we are here to discuss Tooth Extractions, a precise and essential dental procedure that ensures the health of your smile while maintaining your overall well-being.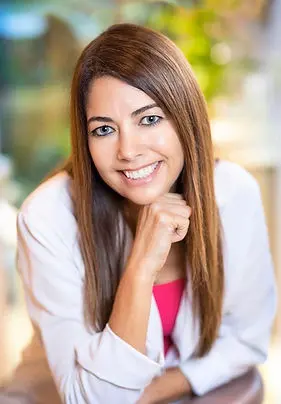 When is a Tooth Extraction Necessary?
Tooth Extractions are recommended for an array of reasons, each with the common goal of maintaining the health and integrity of your smile. Severe decay or infection that compromises the tooth's structural integrity might necessitate an extraction to prevent the spread of infection. Similarly, in cases of crowding or misalignment, a strategically planned extraction can facilitate orthodontic treatments, ensuring the proper teeth alignment for enhanced oral function and aesthetics. Additionally, impacted wisdom teeth, which often lead to discomfort and potential complications, may require extraction to alleviate these concerns.
Dr. Gay's Expertise in Tooth Extractions:
Dr. Gay, a distinguished Periodontist at Olde Naples Periodontics, brings knowledge and experience to every extraction procedure. Committed to personalized care, she approaches each patient's situation with precision and compassion. Dr. Gay employs state-of-the-art techniques and meticulous attention to detail to ensure the extraction process is as comfortable and efficient as possible.
Choosing Olde Naples Periodontics for your Tooth Extraction means embarking on a journey toward optimal oral health. Dr. Gay's expertise, combined with our team's dedication to your comfort, ensures that your extraction is not just a procedure but a step towards maintaining a healthy and confident smile. Contact us today to schedule a consultation and discover the personalized care that awaits you at Olde Naples Periodontics.
Elevate Your Smile with Excellence at Olde Naples Periodontics:
Experience the pinnacle of dental care under the expert guidance of Dr. Gay at Olde Naples Periodontics. Our cutting-edge treatments, personalized approach, and warm environment ensure your journey to optimal oral health is one of comfort and confidence. Join us today at "1132 Goodlette Frank Rd N, Naples, Florida 34102" or call (239) 261-1401 to embark on a path towards a brighter, healthier smile.