Sedation dentistry at Olde Naples Periodontics
Dr. Gay understands that dental anxiety can be a significant barrier to receiving the oral care you need. That's why we offer two distinct types of sedation dentistry: Nitrous Oxide (commonly known as Laughing Gas) and Conscious Sedation through Oral Pills. With Dr. Gay's moderated sedation license in the State of Florida, you can experience the benefits of these two sedation techniques that can make your dental visits comfortable and stress-free.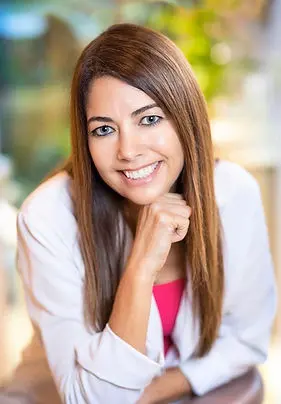 Nitrous Oxide (Laughing Gas):
Quick Onset and Offset: Nitrous oxide is one of the fastest-acting sedation methods available. It takes just a few minutes to feel its calming effects, and as soon as the procedure is complete, the gas is turned off, and you'll quickly return to your normal state. This means you can resume your daily activities without any lingering drowsiness.


Customizable Sedation Levels

: The beauty of nitrous oxide lies in its ability to be tailored to your specific needs. Dr. Gay can easily adjust the level of sedation during your treatment, ensuring you're at ease throughout the procedure while remaining conscious and responsive.



Anxiety Reduction:

Nitrous oxide is well-known for its anxiety-reducing properties. It helps take the edge off, making even the most anxious patients feel relaxed and comfortable in the dental chair. This can be especially beneficial for those with dental phobias or prior traumatic dental experiences.
Conscious Sedation (Oral Pill):
 Profound Relaxation: Conscious sedation, administered through oral pills, induces a deeper state of relaxation than nitrous oxide. It's an excellent option for patients with moderate to severe dental anxiety or those undergoing more extensive procedures.


Memory Loss: One of the advantages of oral sedation is that many patients experience partial or complete memory loss from the dental procedure. This can be reassuring for individuals who fear the sights and sounds of the dental office.


Extended Duration: Oral sedation can provide a more prolonged period of relaxation, making it ideal for complex treatments or multiple procedures performed during a single visit. You can receive comprehensive dental care with fewer appointments.


Reduced Gag Reflex: Oral sedation can also help with reducing the gag reflex, which can be a significant issue for some patients during dental procedures.
At Olde Naples Periodontics, your comfort and peace of mind are our top priorities. With our range of sedation options, we ensure that dental anxiety no longer stands in the way of your oral health. Dr. Gay's moderated sedation license in the State of Florida guarantees that you receive safe and effective sedation, tailored to your unique needs.
Don't let dental fear prevent you from achieving a healthy and beautiful smile. Contact us today to schedule an appointment and discover how our sedation dentistry services can transform your dental experience into a stress-free and painless journey towards optimal oral health.
Elevate Your Smile with Excellence at Olde Naples Periodontics:
Experience the pinnacle of dental care under the expert guidance of Dr. Gay at Olde Naples Periodontics. Our cutting-edge treatments, personalized approach, and warm environment ensure your journey to optimal oral health is one of comfort and confidence. Join us today at "1132 Goodlette Frank Rd N, Naples, Florida 34102" or call (239) 261-1401 to embark on a path towards a brighter, healthier smile.