Restore Your Smile with Effective Gum Recession Treatment
Olde Naples Periodontics is your trusted destination for advanced dental care under the guidance of Dr. Gay. We are pleased to introduce you to Gum Recession Treatment, a comprehensive solution that addresses gum recession and revitalizes your smile's health and aesthetics.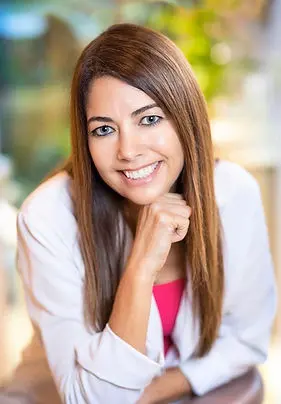 What is Gum Recession Treatment?
Gum Recession Treatment is a specialized procedure designed to correct receding gums, a common condition that can lead to tooth sensitivity, root exposure, and compromised oral health. This treatment helps restore proper gum levels, protecting your teeth's roots and enhancing the overall appearance of your smile.
Why perform Gum Recession Treatment With Dr. Gay:
Gum recession treatment takes on a refined form under the expertise of Dr. Gay at Olde Naples Periodontics. As a distinguished Periodontist, Dr. Gay specializes in addressing gum recession with a personalized and comprehensive approach. Gum recession, the gradual exposure of tooth roots due to receding gum tissue, can lead to sensitivity, compromised aesthetics, and potential oral health issues. Dr. Gay's distinctive skill set allows her to create tailored treatment plans that cater to each patient's unique needs.
Drawing upon her wealth of knowledge and experience, Dr. Gay employs advanced techniques, including minimally invasive procedures and precise grafting methods, to restore proper gum levels and shield tooth roots. Her compassionate care and attention to detail ensure that patients achieve aesthetic improvements, and experience enhanced oral health and comfort. Dr. Gay's commitment to staying at the forefront of periodontal advancements guarantees that her patients receive the most advanced and effective treatments.
With Dr. Gay's guidance, patients at Olde Naples Periodontics can expect a comprehensive assessment of their gum health, a personalized treatment plan, and meticulous execution of procedures that result in healthier gums, improved aesthetics, and a confident smile. Her dedication as a Periodontist goes beyond addressing gum recession; it encompasses holistic oral care, emphasizing the profound impact of gum health on overall well-being.
Ready to restore your gum health and achieve a more beautiful smile with Gum Recession Treatment?
Contact Olde Naples Periodontics at (239) 261-1401 or visit us at 1132 Goodlette Frank Rd N, Naples, Florida 34102. Dr. Gay and our team are here to guide you through revitalizing your gum health.
Elevate Your Smile with Excellence at Olde Naples Periodontics:
Experience the pinnacle of dental care under the expert guidance of Dr. Gay at Olde Naples Periodontics. Our cutting-edge treatments, personalized approach, and warm environment ensure your journey to optimal oral health is one of comfort and confidence. Join us today at "1132 Goodlette Frank Rd N, Naples, Florida 34102" or call (239) 261-1401 to embark on a path towards a brighter, healthier smile.