Comprehensive Periodontal Therapy for Lifelong Oral Health
Dr. Gay, a renowned periodontist, uses Periodontal Therapy at the forefront of modern dental care. This technique redefines gum disease treatment, providing patients with a higher degree of precision and comfort. Through her expertise, optimal oral health and overall well-being are prioritized.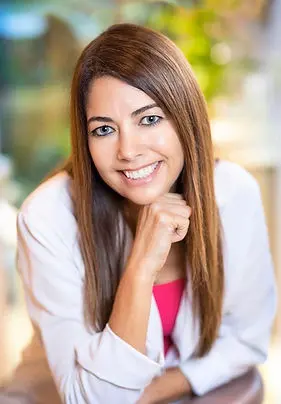 What is Periodontal Therapy?
Periodontal Therapy, often referred to as gum disease treatment or gum therapy, is a specialized dental treatment designed to address and manage periodontal disease—a condition that affects the supporting structures of your teeth, including your gums and the bone beneath them. Periodontal therapy encompasses a range of treatments aimed at preventing, halting, and sometimes even reversing the progression of gum disease.
Benefits of Periodontal Therapy:
Disease Management: Periodontal Therapy effectively manages and controls gum disease, preventing its progression to more severe stages.
Oral Health Preservation: This treatment helps preserve the health and stability of your teeth and their supporting structures.
Improved Oral Comfort: Gum disease often causes discomfort, such as bleeding gums and tooth sensitivity. Periodontal Therapy alleviates these issues.
Enhanced Aesthetics: Treating gum disease can improve the appearance of your smile by addressing issues like receding gums.
Overall Well-being: Gum health is closely linked to systemic health, so effective periodontal therapy contributes to your overall well-being.
The Periodontal Therapy Process:
Comprehensive Evaluation: Periodontal therapy begins with a thorough examination of your gum health by Dr. Denise C. Gay at Olde Naples Periodontics. This assessment helps determine the extent of the disease.
Personalized Treatment Plan: Based on the evaluation, Dr. Gay will create a customized treatment plan tailored to your unique needs.
Scaling and Root Planing: This deep cleaning procedure removes plaque and tartar buildup from below the gumline and smooths the tooth roots to promote gum reattachment.
Ongoing Maintenance: Depending on the severity of your condition, regular follow-up visits may be recommended to monitor your progress and maintain your gum health.
Contact Olde Naples Periodontics
For expert Periodontal Therapy and comprehensive dental care, contact Olde Naples Periodontics at (239) 261-1401 or visit us at 1132 Goodlette Frank Rd N, Naples, Florida 34102. Dr. Denise C. Gay and our team are dedicated to helping you achieve and maintain optimal gum health for a lifetime of smiles.
Invest in your oral health and overall well-being with Periodontal Therapy at Olde Naples Periodontics. Dr. Gay's expertise, combined with this specialized treatment, ensures a healthier, more confident you. Contact us today to prioritize your gum health and maintain a vibrant, long-lasting smile.
Elevate Your Smile with Excellence at Olde Naples Periodontics:
Experience the pinnacle of dental care under the expert guidance of Dr. Gay at Olde Naples Periodontics. Our cutting-edge treatments, personalized approach, and warm environment ensure your journey to optimal oral health is one of comfort and confidence. Join us today at "1132 Goodlette Frank Rd N, Naples, Florida 34102" or call (239) 261-1401 to embark on a path towards a brighter, healthier smile.