Transform Your Smile with Same Day Dental Implants
Olde Naples Periodontics, your premier destination for advanced dental solutions, led by Dr. Gay, our dedicated team is excited to introduce you to the world of Same Day Dental Implants – a revolutionary treatment that brings back your smile and confidence in just one day.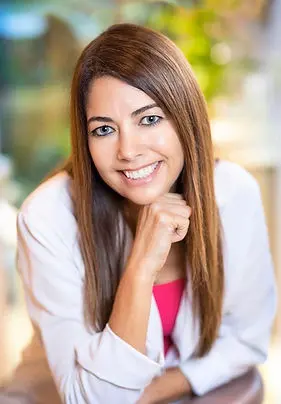 What are the Same Day Dental Implants?
Say goodbye to the waiting period and hello to Same Day Dental Implants, a groundbreaking procedure designed to provide you with a fully functional set of teeth in a single visit. This innovative technique utilizes cutting-edge technology and Dr. Gay's expertise to ensure you leave our Naples office with a brilliant smile on the same day.
Benefits of Same-Day Dental Implants:
Immediate Results: Experience a transformation in just one visit. Same Day Dental Implants allow you to walk out of our office with a restored smile, boosting your self-esteem and quality of life.

Time-Efficient: Unlike traditional implant treatments that span several months, the Same Day Dental Implants streamline the process, saving you valuable time and minimizing the need for multiple appointments.

Natural Aesthetics: Our Same Day Dental Implants are meticulously crafted to complement your facial features, providing a seamlessly natural appearance.

Enhanced Comfort: You can comfortably enjoy your new teeth shortly after the procedure with minimal post-operative discomfort.

Improved Functionality: Enjoy the freedom to eat, speak, and laugh without worrying about the limitations associated with missing teeth.
The Same-Day Dental Implant Process at Olde Naples Periodontics!
Consultation: Schedule a consultation with Dr. Gay at Olde Naples Periodontics to assess your oral health and discuss treatment options.

Treatment Planning: Dr. Gay will create a personalized treatment plan tailored to your needs and goals. This plan will detail the entire procedure, ensuring you clearly understand each step.

Implant Placement: On the day of the procedure, strategically positioned dental implants will be placed in your jawbone.
Rediscover the joy of smiling with Same Day Dental Implants at Olde Naples Periodontics. With Dr. Gay's expertise and our advanced technology, achieving a radiant, functional smile has never been more efficient. Contact us now to embark on your journey to a brighter, more confident you.
Elevate Your Smile with Excellence at Olde Naples Periodontics:
Experience the pinnacle of dental care under the expert guidance of Dr. Gay at Olde Naples Periodontics. Our cutting-edge treatments, personalized approach, and warm environment ensure your journey to optimal oral health is one of comfort and confidence. Join us today at "1132 Goodlette Frank Rd N, Naples, Florida 34102" or call (239) 261-1401 to embark on a path towards a brighter, healthier smile.