Laser Gum Contouring (Gum Lift)
Laser Gum Contouring (Gum Lift)
Laser Gum Contouring, often called a Gum Lift, is a state-of-the-art dental procedure that aims to enhance the aesthetics of your smile by sculpting and reshaping the gum line. Dr. Gay, a seasoned periodontist, brings her expertise to this innovative technique, delivering remarkable transformations that harmonize the balance between teeth and gums.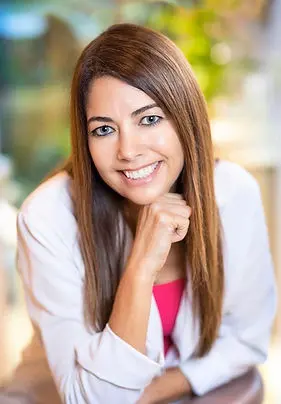 What is Laser Gum Contouring?
Laser Gum Contouring is a minimally invasive cosmetic procedure that employs advanced laser technology to reshape and restructure the gums precisely. Dr. Gay's skilled approach ensures that the gumline is symmetrically balanced, framing your teeth in an aesthetically pleasing manner. Whether you have an excessive display of gum tissue when you smile or an uneven gumline that detracts from your teeth's beauty, this procedure can be your solution. The laser's precision allows for painless treatment with minimal bleeding, ensuring a swift recovery and delivering immediate, stunning results.
Benefits of Laser Gum Contouring:
Under the expertise of Dr. Gay, Laser Gum Contouring offers a range of compelling benefits. Firstly, the procedure can drastically improve the proportions of your smile, providing a more balanced and symmetrical appearance. If you've felt self-conscious about the visibility of your gums or uneven gum heights, this technique can be a game-changer, boosting your confidence and transforming your overall look.
Additionally, laser technology minimizes discomfort during the procedure and accelerates the healing process, allowing you to enjoy your improved smile sooner. Dr. Gay's personalized approach ensures that your unique facial features and dental structure are considered, resulting in a natural-looking and captivating smile that enhances your facial aesthetics. Experience the artistry and precision of Laser Gum Contouring with Dr. Gay, and unlock a new level of smile confidence.
Elevate Your Smile with Excellence at Olde Naples Periodontics:
Experience the pinnacle of dental care under the expert guidance of Dr. Gay at Olde Naples Periodontics. Our cutting-edge treatments, personalized approach, and warm environment ensure your journey to optimal oral health is one of comfort and confidence. Join us today at "1132 Goodlette Frank Rd N, Naples, Florida 34102" or call (239) 261-1401 to embark on a path towards a brighter, healthier smile.