Embrace Tranquil Periodontal Care with Oral Pill Sedation
Olde Naples Periodontics, where your comfort and peace of mind are our top priorities. Under the expert guidance of Dr. Denise C. Gay, a leading periodontist, we offer Oral Pill Sedation—a gentle and effective method to ensure your periodontal treatments are not just precise but also incredibly relaxing. Located at "1132 Goodlette Frank Rd N, Naples, Florida 34102," Olde Naples Periodontics is your trusted partner in achieving optimal periodontal health.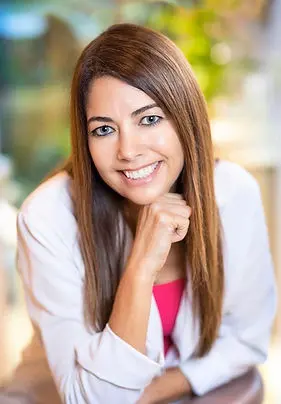 What is Oral Pill Sedation?
Oral Pill Sedation involves taking a prescribed medication by mouth before your appointment. This medication induces a state of deep relaxation, allowing you to undergo periodontal treatments with ease while remaining conscious and responsive. It's an ideal solution for patients with anxiety or those undergoing extensive procedures.
Benefits of Oral Pill Sedation:
Anxiety Relief: Oral Pill Sedation significantly reduces anxiety and nervousness, making your periodontal experience stress-free.
Profound Relaxation: Patients often describe a sense of calm and tranquility, promoting a positive dental experience.
Increased Cooperation: For patients with dental phobia or fear, Oral Pill Sedation encourages cooperation during treatments.
No Needles: If you're uncomfortable with needles, this method provides relaxation without the need for injections.
The Oral Pill Sedation Process:
Consultation: Dr. Denise C. Gay will assess your medical history and discuss your concerns to determine if Oral Pill Sedation is the right option for you.
Prescription: You will receive a prescription and detailed instructions on when and how to take the medication before your appointment.
Relaxation Sets In: By the time of your appointment, you'll experience a deep sense of relaxation, allowing you to comfortably undergo your periodontal treatments.
Attentive Care: Throughout the procedure, you'll be monitored closely to ensure your safety and well-being.
Recovery: After the treatment, you'll need a trusted friend or family member to drive you home, as the sedative effects take some time to wear off completely.
Important Considerations with Oral Pill Sedation:
Preparation: It's crucial to follow the pre-sedation instructions provided by Dr. Gay for a safe and effective experience.
Transportation: Arrangements should be made for someone to accompany you to the appointment and drive you home afterward.
Open Communication: Inform Dr. Gay about any allergies, medications, or medical conditions to ensure the prescribed sedative is suitable for you.
Ready to experience periodontal treatments in a state of complete relaxation? Schedule your appointment at Olde Naples Periodontics by calling (239) 261-1401. Dr. Denise C. Gay and our compassionate team are committed to providing you with a tranquil and comfortable periodontal experience.
Choose Olde Naples Periodontics for your periodontal needs and rediscover the serenity of dental care. Your peace of mind is our priority.
Elevate Your Smile with Excellence at Olde Naples Periodontics:
Experience the pinnacle of dental care under the expert guidance of Dr. Gay at Olde Naples Periodontics. Our cutting-edge treatments, personalized approach, and warm environment ensure your journey to optimal oral health is one of comfort and confidence. Join us today at "1132 Goodlette Frank Rd N, Naples, Florida 34102" or call (239) 261-1401 to embark on a path towards a brighter, healthier smile.