Achieve Aesthetic Harmony with Dental Crown Lengthening
We are excited to introduce you to Dental Crown Lengthening, a sophisticated treatment that harmonizes your smile by creating an ideal balance between your teeth and gums.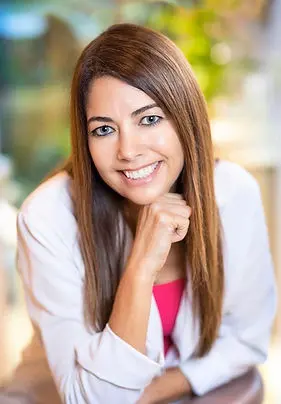 What is Dental Crown Lengthening?
Dental Crown Lengthening is a transformative procedure that reshapes the gumline and exposes more of the tooth structure. This process enhances the aesthetics of your smile and provides a solid foundation for restorative or cosmetic treatments.
Benefits of Dental Crown Lengthening at Olde Naples Periodontics:
Improved Smile Proportions: Achieve balanced and symmetrical teeth-to-gum ratios, enhancing the overall appearance of your smile.

Restorative Support: Dental Crown Lengthening creates ample space for dental restorations, ensuring optimal fit and longevity.

Cosmetic Enhancement: This treatment can address a "gummy" smile, helping you achieve the ideal smile you've always desired.

Better Oral Hygiene: Reduced gum coverage allows for improved access during oral hygiene routines, promoting gum health and preventing potential issues.

Versatility: Dental Crown Lengthening can be performed for a single tooth or multiple teeth, depending on your unique needs.
The Dental Crown Lengthening Process:
Embark on your transformative journey by scheduling a consultation with Dr. Gay at Olde Naples Periodontics. Through this initial step, your oral health will undergo a thorough assessment, while Dr. Gay will take the time to elucidate the potential advantages of undergoing Dental Crown Lengthening. Subsequently, a personalized treatment strategy will be meticulously devised, considering your unique objectives and the optimal gum-to-tooth ratio essential for an aesthetically pleasing smile.
The procedure involves the delicate and precise reshaping and removal of excess gum tissue, revealing a greater expanse of the tooth's surface. As you traverse the healing period, your gums will gradually adapt to their newly contoured state, resulting in a harmonious integration of form and function. Ultimately, with healing concluded, you will be greeted by a revitalized smile that harmonizes exquisitely with your facial features, reflecting the expert craftsmanship of Dr. Gay.
Elevate Your Smile with Excellence at Olde Naples Periodontics:
Experience the pinnacle of dental care under the expert guidance of Dr. Gay at Olde Naples Periodontics. Our cutting-edge treatments, personalized approach, and warm environment ensure your journey to optimal oral health is one of comfort and confidence. Join us today at "1132 Goodlette Frank Rd N, Naples, Florida 34102" or call (239) 261-1401 to embark on a path towards a brighter, healthier smile.