Rediscover Your Smile with Alloderm® Dental Treatment
We are pleased to introduce you to the transformative world of Alloderm® Dental Treatment – a cutting-edge solution that rejuvenates your smile and oral health with exceptional precision.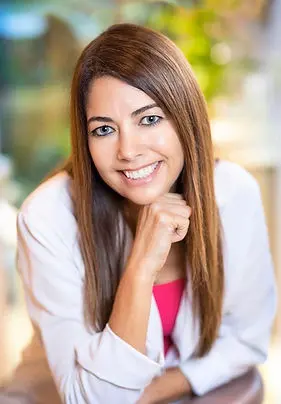 What is Alloderm® Dental Treatment?
Experience the power of regenerative dentistry with Alloderm® Dental Treatment. This innovative procedure utilizes Alloderm®, a regenerative tissue matrix derived from donated human skin, to enhance the natural healing and growth of soft tissue in your mouth.
Benefits of Alloderm® Dental Treatment at Olde Naples Periodontics
Experience the benefits of the Alloderm® dental treatment process. Through its natural healing properties, Alloderm® stimulates your body's regenerative mechanisms, fostering healthy tissue growth and integration. Not only does this enhance your smile's aesthetics by restoring gum contours and bolstering self-confidence, but it also ensures minimal discomfort and swift recovery due to its minimally invasive nature. The results are long-lasting, as the regenerated tissue seamlessly integrates with your existing oral structures, and its versatility shines through its application in a range of dental procedures, from addressing gum recession to supporting dental implant treatments.
Choosing Dr. Gay for Alloderm® Treatment.
Why choose us for your Alloderm® Dental Treatment? Olde Naples Periodontics is a premier choice for Periodontics. With a commitment to excellence and a focus on patient well-being, our experienced team, led by Dr. Gay, offers a blend of specialized expertise and personalized care in Periodontics. Our dedication to utilizing cutting-edge techniques, like Alloderm®, ensures that you receive a treatment that promotes natural healing, enhances aesthetics, minimizes discomfort, and yields lasting results. Trust Olde Naples Periodontics for your Alloderm® Dental Treatment, where your oral health and satisfaction are our top priorities.
Elevate Your Smile with Excellence at Olde Naples Periodontics:
Experience the pinnacle of dental care under the expert guidance of Dr. Gay at Olde Naples Periodontics. Our cutting-edge treatments, personalized approach, and warm environment ensure your journey to optimal oral health is one of comfort and confidence. Join us today at "1132 Goodlette Frank Rd N, Naples, Florida 34102" or call (239) 261-1401 to embark on a path towards a brighter, healthier smile.