Pinhole Surgery Technique
Pinhole Surgery Technique
Welcome to Olde Naples Periodontics, where innovation and patient-centered care intersect to redefine your dental experience. Dr. Gay is proud to offer the revolutionary Pinhole Surgery Technique, a minimally invasive procedure designed to transform your gum health and smile aesthetics. With a commitment to excellence and a passion for cutting-edge techniques, Dr. Gay brings her expertise to deliver unparalleled results.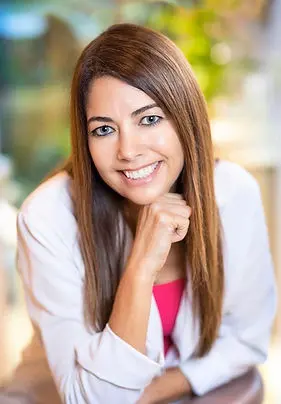 What is the Pinhole Surgery Technique?
The Pinhole Surgery Technique, or PST as others may call it, is a groundbreaking procedure that replaces traditional gum grafting methods. Dr. Gay utilizes this advanced technique to address gum recession and improve the appearance of your smile. Unlike traditional grafting, which involves the removal of tissue from one area to another, PST involves making a small pinhole in the gum tissue and gently repositioning it to cover exposed tooth roots. This technique offers a quicker, less invasive alternative that yields impressive results.
The Benefits of Pinhole Surgery Technique:
Opting for the Pinhole Surgery Technique with Dr. Gay has many benefits. Firstly, the procedure is minimally invasive, with minimal discomfort, swelling, and bleeding. Patients can enjoy a faster recovery and return to their normal routines sooner. The results are remarkable – improved gum health, reduced sensitivity, and a youthful smile. The Pinhole Surgery Technique helps protect tooth roots from further exposure and potential damage by addressing gum recession, ensuring long-term oral health. This technique not only rejuvenates your smile but also restores your confidence.
Why Choose Dr. Gay for Pinhole Surgery Technique Olde Naples Periodontics?
Choosing Dr. Gay for the Pinhole Surgery Technique means opting for an experienced and dedicated professional who places your well-being and satisfaction at the forefront. With years of expertise in periodontics, Dr. Gay is a pioneer in utilizing modern techniques to deliver exceptional results. Her personalized approach ensures that each patient's unique needs and goals are considered, resulting in a treatment plan that aligns with your preferences. Dr. Gay's commitment to continuing education and staying abreast of the latest advancements in dentistry ensures that you receive the best care available. Experience the transformative power of the Pinhole Surgery Technique with Dr. Gay at Olde Naples Periodontics – your journey to a healthier, more radiant smile begins here.
Elevate Your Smile with Excellence at Olde Naples Periodontics:
Experience the pinnacle of dental care under the expert guidance of Dr. Gay at Olde Naples Periodontics. Our cutting-edge treatments, personalized approach, and warm environment ensure your journey to optimal oral health is one of comfort and confidence. Join us today at "1132 Goodlette Frank Rd N, Naples, Florida 34102" or call (239) 261-1401 to embark on a path towards a brighter, healthier smile.