Restore Gum Health and Aesthetics with Gum Grafting
Dr. Gay and her skilled team are dedicated to restoring and enhancing your oral health. We're excited to introduce you to Gum Grafting, a transformative treatment that addresses gum recession and enhances both the appearance and functionality of your smile.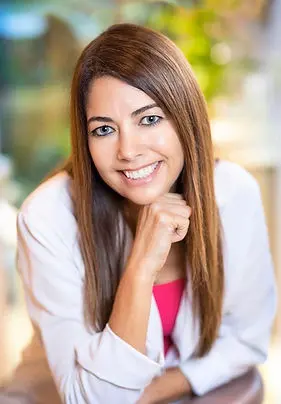 Gum grafting stands as a sophisticated dental procedure meticulously designed to counteract gum recession, while Dr.  Gay brings her distinctive approach to this transformative process at Olde Naples Periodontics. As a seasoned expert, Dr. Gay skillfully executes this technique, which involves delicately grafting gum tissue onto areas of recession, effectively rejuvenating proper gum levels and providing essential protection for the sensitive roots of your teeth.
Dr. Gay's unique touch lies in her personalized methodology, tailored to each patient's specific needs and preferences. Her comprehensive understanding of both the aesthetic and functional aspects ensures that this procedure not only enhances the visual appeal of your smile but also safeguards your oral health. With Dr. Gay, gum grafting evolves into an artistic journey of restoration, resulting in a revitalized smile that resonates with confidence and vitality.
Ready to restore your gum health and achieve a more beautiful smile with Gum Grafting?
Reach out to Olde Naples Periodontics at (239) 261-1401 or visit us at 1132 Goodlette Frank Rd N, Naples, Florida 34102. Dr. Gay and our team are here to guide you through the process of revitalizing your gum health.
Enhance your gum health and smile aesthetics with Gum Grafting at Olde Naples Periodontics. Dr. Gay's expertise, combined with this advanced treatment, ensures a healthier, more confident you. Contact us today to begin your journey towards improved gum health and a radiant smile.
Elevate Your Smile with Excellence at Olde Naples Periodontics:
Experience the pinnacle of dental care under the expert guidance of Dr. Gay at Olde Naples Periodontics. Our cutting-edge treatments, personalized approach, and warm environment ensure your journey to optimal oral health is one of comfort and confidence. Join us today at "1132 Goodlette Frank Rd N, Naples, Florida 34102" or call (239) 261-1401 to embark on a path towards a brighter, healthier smile.