DENISE C. GAY, D.D.S., M.D.S.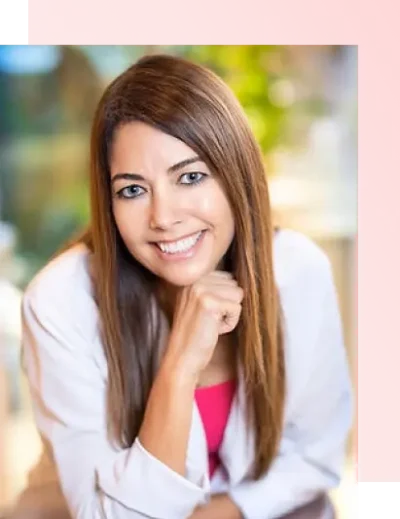 DENISE C GAY, D.D.S., M.D.S.

Denise Gay DDS, MDS, is a Board Certified Periodontist a Diplomate of the American Board of Periodontology. Dr. Gay attended Georgetown University as an undergraduate and received her Bachelor of Science in Biology. She received her Doctor of Dental Surgery degree at New York University College of Dentistry, graduating with honors. After graduating from NYU, she attended periodontal residency at the University of Tennessee Health Science Center, where she received her Certificate in Periodontology and Dental Implant Surgery and a Master of Dental Science.
While a resident at the University of Tennessee, Dr. Gay was awarded first place in the Southern Academy of Periodontology's Billy M. Pennel Graduate Student Research Award Competition for her research concerning the role of inflammation in periodontal disease. Her research was subsequently published in the Journal of Periodontology in 2007.

Dr. Gay moved to Naples in 2004 and began working at Olde Naples Periodontics. In 2008, she acquired the practice from founder Dr. Jeannie H. Moran, who practiced periodontics in Naples for over 30 years. She was an industry pioneer and one of Florida's first female periodontists.
Dr. Gay is also a Courtesy Clinical Associate Professor in the Department of Pediatric Dentistry at the University of Florida. She also is privileged to volunteer her dental expertise to Collier Health Services. In her free time, Dr. Gay enjoys spending time with family and friends, reading, running, beach walks, yoga, cross-fit, caring for her rescue animals, and traveling!
Dr. Gay is an active member of the following organizations:

Selected By Peers 2012-2023
1994 – Bachelor of Science, Biology Georgetown University – Washington, D.C.
​2001 – Doctor of Dental Surgery New York University – New York, New York.
​2004 – Masters of Dental Science and Certificate in Periodontology and Dental Implant Surgery
University of Tennessee, Health Science Center – Memphis, Tennessee

Board Certified Since 2006 by the American Board of Periodontology
​
Board Certification Requirements:- a three year program of study in residency, after dental school graduation- a comprehensive oral examination covering all aspects of periodontics and dental implants- recertification every 6 years

Board Certified since 2006
Board certification with the American Board of Periodontology is awarded only to dentists who have complete three additional years of full-time periodontal residency training, and is evidence of significant achievement and study beyond the minimum educational requirements of dental implantology and periodontics. The resulting benefit for patients is an exceptional level of experience and the highest evidence-based standard of care.
Denise C. Gay, D.D.S., M.D.S.